About
Sustainable Chesapeake is a non-profit founded to serve as a bridge between farmers and the environmental community. We work to deliver conservation outcomes that benefit both farmers and the Chesapeake Bay.
---
Vision
We envision a future with thriving farms and clean water throughout the Chesapeake Bay region.
---
Mission
Our mission is to cultivate prosperity through innovative solutions that benefit farms, communities and the Chesapeake Bay.
---
Values
Sustainability
Agility
Data-driven
Practicality
Collaboration
Inclusivity
---
Staff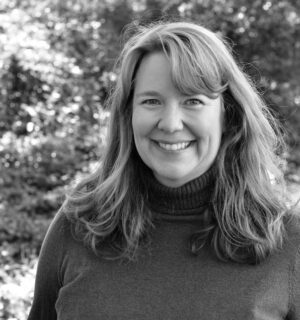 Kristen Hughes Evans
Executive Director
Kristen Hughes Evans founded Sustainable Chesapeake in 2012 to serve as a bridge between farmers and the environmental community. She works with stakeholders throughout the Chesapeake Bay region to bring innovative technologies and conservation practices to farms that support farm profit and production goals while reducing the loss of nitrogen and phosphorus to surface waters. In collaboration with farmers and conservation professionals around the region, she fosters collaboration and helps to bring financial and technical assistance resources to farms in the Chesapeake Bay region.
Prior to working with Sustainable Chesapeake, Ms. Evans served as a Virginia Staff Scientist for the Chesapeake Bay Foundation where she worked with partners throughout the Commonwealth to bring resources to innovative agricultural projects and cost-share programs. Prior to her work with the Bay Foundation, Ms. Evans worked as a project manager with Sustainable Conservation where she collaborated with San Joaquin Valley dairy farmers, Cooperative Extension, and other regional partners to expand the use of conservation tillage for dairy forage crop production.

Ms. Evans is a certified nutrient management planner in both Maryland and Virginia and holds an M.Eng.Sc. in Agricultural Engineering from the National University of Ireland, as well as an M.S. in Marine and Estuarine Environmental Science, a B.S. in Biological Resources Engineering, and a B.S. in Natural Resources Management from the University of Maryland.
Read More +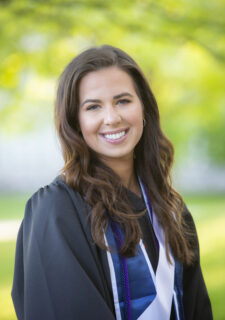 Virginia Morris
Business Manager
Virginia (Ginna) Morris joined Sustainable Chesapeake in June of 2020 and is currently serving as the Business Manager. She assists in project management, grant administrative duties, and provides support for other NGO's, government organizations, and farm partners.
Ms. Morris graduated Virginia Polytechnic Institute and State University in May 2020 cum laude with a B.S. in Agribusiness Management specializing in animal and poultry sciences, as well as global food security, and is currently pursuing her master's degree in Agricultural and Applied Economics. She traveled abroad to both Brazil and South Africa studying global sustainability and natural resources in varying classifications of development. Interning with South Mountain Creamery in Middletown, MD, she was responsible for social media marketing and agri-tourism. Ms. Morris was raised on a dairy farm converted to a beef cattle and hay farm in Frederick County, MD, giving her first-hand knowledge of the challenges of small-scale farming, and inspiring her interest in agricultural sustainability.
Read More +
Board
Bob Monley
Board Chair
Bob Monley is a technical consultant with extensive engineering and management expertise in applying nutrient management technologies to animal feed operations. He joined Sustainable Chesapeake's Board of Directors in May of 2016. Prior to his retirement in May 2013, Bob Monley served for nine years as the General Manager for Farm Pilot Project Coordination, Inc. (FPPC), where he was responsible for managing a federal grant program aimed at evaluating alternative nutrient management methods appropriate for the farm. During his tenure, Mr. Monley oversaw the implementation of 45 innovative, farm-scale projects located in critical watersheds across 20 different states. He also helped to guide collaborative efforts of various stakeholders in critical watersheds and provide oversight and field performance evaluation of farm-scale demonstrations sites across 26 states.

During his career, Mr. Monley built his extensive technical and management expertise by serving heavily regulated businesses in the mining, defense, and nuclear utility industries. Prior to joining FPPC in 2004, he was plant manager responsible for the operation of the nation's largest commercial fuel fabrication facility for Westinghouse in Columbia, SC. He has a B.S. and Masters in Engineering.

Now retired, Bob continues to work closely with leaders in the Chesapeake Bay region to evaluate merits of various technologies being considered for more effective deployment of nutrients emanating from horse, dairy and poultry farms.
Stephen Versen
Emeritus Director
Stephen Versen is a founding director of Sustainable Chesapeake and has served on the board from 2013-2021, and now serves as an emeritus director. Mr. Versen is the Manager for the Office of Agriculture & Forestry Development with the Virginia Department of Agriculture and Consumer Services (VDACS) where he serves as the Agency's primary contact for economic development projects and oversees its farmland preservation efforts. His office administers the Governor's Agriculture and Forestry Industries Development (AFID) fund, an incentive grant program for attracting new and expanding agriculture- and forestry-based business to Virginia. In addition to eleven years of experience at VDACS, Stephen's work experiences include the City of Staunton's Department of Economic Development and the Virginia Main Street program, where he assisted communities with their downtown revitalization efforts.

Stephen graduated from James Madison University with a Bachelors of Business Administration (Economics & History Majors) and received his Masters of Urban and Regional Planning from Virginia Commonwealth University. He lives in Richmond with his wife and three children.
Kristen Saacke-Blunk
Secretary
Kristen Saacke Blunk joined Sustainable Chesapeake's Board of Directors in April of 2017. She is the Principal of Headwaters LLC and focuses on project development, assessment and support for the National Fish and Wildlife Foundation's Chesapeake Bay Stewardship and Delaware River Restoration funds through support to prospective and existing grantees working on targeted watersheds strategies. Her areas of expertise include water and air resources, agriculture and pollution prevention, watershed management, stream condition/watershed- and Best Management Practice (BMP) monitoring, environmental markets, Chesapeake Bay initiatives, ecosystems services, environmental priorities, and policy development.

Prior to founding Headwaters LLC, Ms. Saacke Blunk served at the Director, Senior Extension Associate for the Penn State Agriculture and Environment Center, Cooperative Extension. She fostered outreach and partnerships with state-regional-federal agencies-, university researchers and educators, nongovernmental organizations, local government and citizens to increase science delivery to policy decision-makers and others relevant to environmental problems stemming from working lands. She also developed university-wide initiatives for improving air and water quality outreach and integration of research and best practices, delivering tools to conservation practitioners, producers, and other land managers.

Her past experience also includes leadership positions in environmental non-profits focused on conservation and natural resources. As a program manager for the division of Pollution Prevention and Environmental Awareness Department of Conservation and Environment in Tennessee, she managed the start-up of Tennessee's first pollution prevention initiatives targeting businesses and industries in source control.

Ms. Saacke Blunk holds a B.S. from Virginia Polytechnic Institute and State University in Biology, and a M.F.R from Pennsylvania State University in Forest Resources- Fisheries & Wildlife Sciences.

Robin Jones
Emeritus Director
Robin Jones is a Richmond, Virginia area native who specializes in efforts to promote energy efficiency and energy education such as high-performance buildings, energy analyst training, and biomass to energy initiatives.with over thirty years of experience in project management. Currently employed with Virginia's Department of Mines, Minerals, and Energy and a strong business management background, Ms. Jones brings over thirty years of experience in federal grant management and oversight to Sustainable Chesapeake.

Ms. Jones also brings experience with stakeholder collaboration, including serving as a founding member of the Virginia Waste Solutions Forum. Founded in 2002, the Virginia Waste Solutions Forum brought together stakeholders from agriculture and environmental organizations along with researchers and federal, state and local government agencies to focus on identifying solutions for water quality in the Shenandoah Valley that also supported the long-term viability of animal agriculture in the region.

Ms. Jones graduated with a Bachelor in Economics from Southern Methodist University and was subsequently awarded a Master of Urban Planning by the University of Virginia and an MBA from the College of William and Mary.
Dale Gardner
Dale Gardner served as a founding member of Sustainable Chesapeake's Board of Directors from 2013 to 2016. Professionally, he served as the Chesapeake Agricultural Program Coordinator for Water Stewardship Inc. where he worked with farmers develop individualized continuous environmental improvement plans that make sense for the farm and improve water quality.Prior to joining Water Stewardship Inc. in March 2009, Mr. Gardner was the Executive Secretary of the Virginia State Dairymen's Association. During his tenure as Executive Secretary, Mr. Gardner was actively engaged in environmental issues. He helped to found the Virginia Waste Solutions Forum, a collaborative group of producer, state agency representatives and environmental groups all working to reduce the nutrient impact on the Chesapeake Bay. He also served on the advisory group for the Mid-Atlantic Water Program. Mr. Gardner is a graduate of Virginia Tech. He was a partner in his family's purebred Holstein farm in Bridgewater, Virginia for 25 years.
Michael Gerel
Mike has been the Program Director of the Narragansett Bay Estuary Program since February 2019. He oversees all program operations and fosters partnerships, scientific inquiry, and community-driven actions to restore and protect the watersheds of the Bay region in Rhode Island, Massachusetts, and Connecticut.

Mike has more than twenty-five years' experience in water science and policy, collaborative governance, large landscape restoration, and conservation advocacy. Through positions with nonprofits, government, and consultants, Mike has advanced the study and recovery of diverse watersheds across the U.S., including the iconic Chesapeake, Columbia, and Klamath systems. He brings patience and empathy to his work with the people whose quality of life is tied to the land and water of their place.

Mike holds a Master's in Environmental Sciences from Johns Hopkins University and a Bachelor's in Biology from the University of Richmond. He is a graduate of Virginia Natural Resource Leadership Institute at the University of Virginia's Institute of Environmental Negotiation.

A native of Syracuse, NY, Mike is an avid outdoorsman and indoorsman, enjoying hiking, baseball, independent music, animal rescue, and adventures with his chocolate lab, Moka.

William Fink
William C. Fink Currently employed as a Facility Manager at Country View Family Farms (CVFF). CVFF operates in Pennsylvania, Ohio and Indiana with over 100 family farms raising swine under contract. Contract production enables these family farmers to build a sustainable farming business, keep their land in agriculture, while keeping their farm in the family and their family on the farm.

Mr. Fink is responsible for assuring that CVFF swine farms stay in compliance with local, state and federal environmental regulations. This includes writing, revising, and implementing Act 38 nutrient Management Plans (NMP) as well as CAFO NPDES permits where required. He is also involved with managing the permitting process of new swine farms, manure hauling and application cropland management at CVFF operated farms.

Prior to joining CVFF Mr. Fink was a Nutrient Management / CAFO Specialist with Brubaker Agronomic Services and TeamAg Incorporated for six years and Chesapeake Bay Technician with the Fulton County Conservation District from 1993 to 1999.

Mr. Fink has been involved with a variety of local, regional, state and national workgroups and committees including the Lower Susquehanna Water Resources Regional Committee, the National Pork Board Environmental Committee, DEP CAFO Stakeholder workgroup, and has participated in the development of the State Conservation Commission Odor Management Regulations and the Manure Haulers and Brokers Certification regulations. He also has worked with the PA Dairy CAFO Ad Hoc Work Group, the PennAg's Manure Applicators Counsel as well as participated in the PA CAFO General Permit renewal work group.

California University of PA and holds state certifications as a Certified Nutrient Management Specialist & Certified Odor Management Specialist.

Bob Frazee
Bob is a seasoned chief executive with specialized experience in strategy, enterprise risk management, talent management and succession planning. Recognized for strong communication and interpersonal skills, Bob employs a team building/problem solving approach to leadership. Bob has a broad base of experience in banking, finance and agriculture, in the eastern United States and the Caribbean, during a career that has spanned 40 years. He successfully led the consolidation of five Farm Credit associations in 2000, and led the merger of Valley Farm Credit into MidAtlantic Farm Credit effective December 31, 2008. He is experienced in Executive management positions in commercial bank and Farm Credit associations and has advised and counseled Farm Credit Association management and boards during periods of management transition, loan portfolio weaknesses and merger/consolidation activities. He currently serves as the Vice Chair of the Council for Agriculture Research, Education and Teaching, and as the Treasurer for the Delmarva Land and Litter Collaborative.

Innovation,
Collaboration,
Education
Over 174 Farmers Participate in our Projects